Blu Bear Bazaar Enters 2017!
Blu Bear Bazaar has now been open for a couple of months and has successfully navigated through the first holiday season since opening! It was a crazy few months. Opening an online store/starting a business is a lot of work, add on opening it up during one of the busiest shopping times of the year, and it was even crazier! Now that things have calmed down a bit, I wanted to take a moment to reflect back on the first few months of opening and show you my appreciation for all of your support!
Opening this shop is something that I've been working hard on. I've invested so much time into it, hoping to create a shop that all of you will love and be proud to support. Thus far, the support has been amazing and so much more than I even imagined - especially so early on. During this time, some things went right and some things went wrong, as things do with everything in life.
After some evaluation of the successes and struggles in the first two months, the goals I have made and ideas I want to bring you in 2017 have me so excited and I hope they have you excited as well!
All the new things!
In 2017 there will be tons of new designs coming your way! In December, all the designs planned were released on the same day for your holiday shopping convenience. In 2017, there will be even more released every few weeks. I can't give away everything yet, but if you follow BBB on Instagram sneak peeks at designs will be posted regularly! You can also sign up for the newsletter to find out when new designs are added. 2017 will also bring new items! There will be iPhone 7 cases, new black totes, more men's options, art prints and more!
Blu Gives Back
The first design under the Blu Gives Back campaign was such a success!
The first donations went to NCMEC and RAINN on Saturday the 31st!
This means so much to both myself and the author, Clara Kensie, who wrote the book the design was inspired by.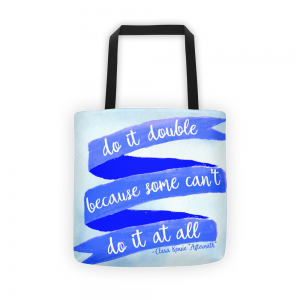 This was something that I enjoyed being a part of so much and is something that is important for BBB that there will be more additions to Blu Gives Back! Every design under this campaign will be inspired by a book or other pop culture that can help others. The charities or organizations chosen will all be well researched and worthy of your donations.
And more!
I can't share all of the secrets! However, I will say that I'm so excited for what is planned for 2017. Keep an eye out for another post coming soon all about some of the books, movies, & television shows that are/will be inspiring upcoming designs!
Follow on Instagram for pictures of products, announcements, & more (also, because there just might be a giveaway coming soon over there!)
Sign up for the newsletter to be the first to know about all the fun things coming in 2017!